Buy Used Panties on Scented Pansy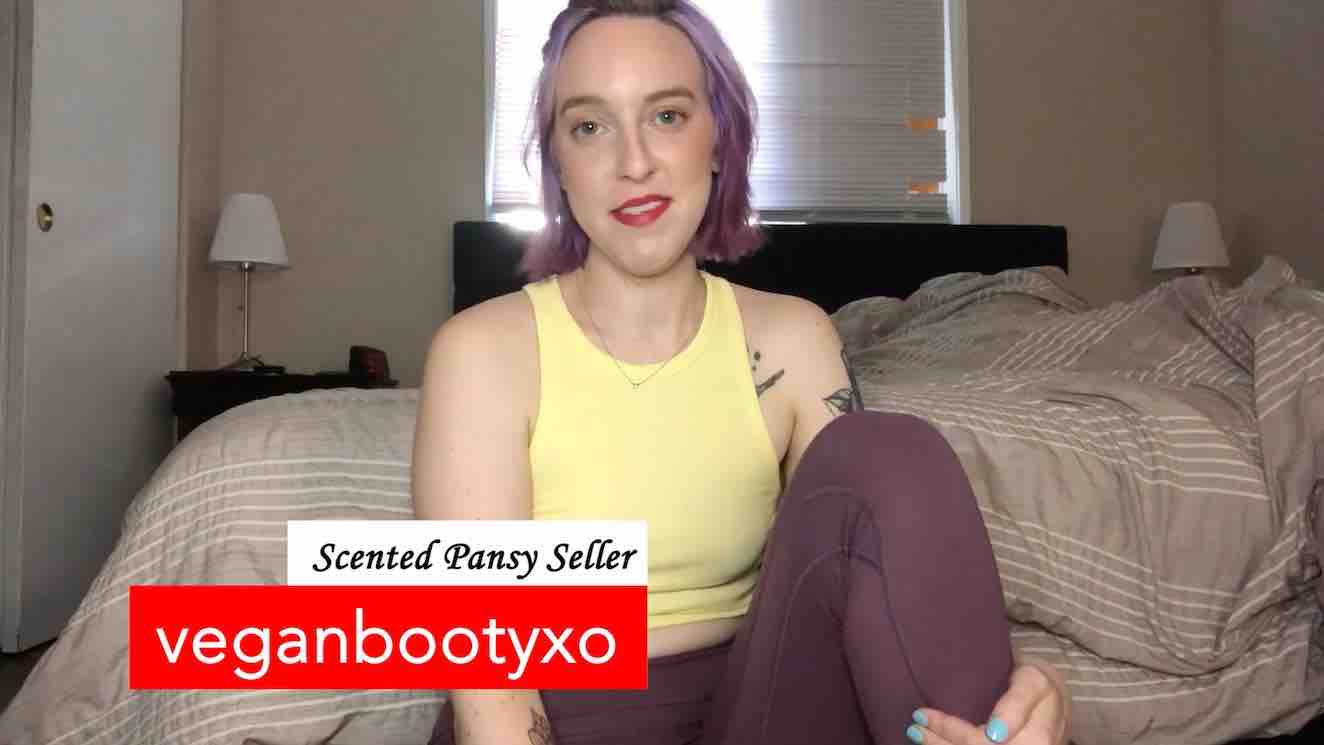 Scented Pansy sellers share why they love selling here.
Buyers: tips to reduce risk of fraud
Here at SP, we take fraud and scamming very seriously. Recently we wrote an article about how scammers hurt not only their victims, but our entire panty fetish community. Additionally, here are some quick tips to reduce your risk of becoming a victim:
1. Do not make a panty deal without an SP order number - using the SP ordering system enables us to offer your stronger support in the event that something goes wrong and you want to file a dispute. Sellers who don't use SP ordering system are much more likely to be running a scam. Don't pay a dime until you get an order number!
2. Check the seller's reviews - this is one of the best ways to check whether or not a seller is legitimate and sincere. If a seller has reviews, it means that the seller has successfully completed orders on SP and therefore more trustworthy. Every seller has the opportunity to enable the review process for each sold item. Here at SP, we send out an email with a link to review seller and buyer both.
3. Make sure the seller has the 'verified' badge. This means that they have taken steps to prove they are the same person as presented on their SP profile. This doesn't always guarantee a seller is legit, but it certainly helps gain some trust.
4. Use SP inbox messaging for communication. If you're using communication outside of SP, and want to file a dispute, we have a very difficult time duly verifying validity via third party services outside our network.
Look at some of our best listings
Sniffin pannies, man!
It is more of a niche in this world of pleasure. But it sure is fun ain't it? One has to find the few things in life that can offer an escape from the pain of living. Times can be filled with joy and relaxation and then the next be shot down with utter lonliness and pain. The one you loved has taken her things and gone away. There is nothing you can do except learn from your mistakes and let go to save yourself for the future. Easier said than done I think is the phrase. Here in Scented Pansy panty world those problems are far far away,
But like I said before, if you have a panty fetish this definitely your one stop shop. Here at Scented Pansy you know that you have some friends with similiar interests and sexual fantasties. People who are willing to indulge for a few bucks. And what is a few bucks for the company of friends - I tell you it is small potatoes. BBW panties are sexy because the thin veil can be penetrated or left on if you want. It is like a second skin for the seller. Her wet panties stick to her thigh like a lizard basking on a stone. Find her store and watch her peel them off slowly and see the cum string swing on to your wanting lips. It is all too real when you get that first taste of pussy cum in your mouth.
The panty fetish in study
To determine relative prevalences of different fetishes, Italian researchers obtained an international sample of 5,000 individuals from 381 fetish-themed discussion groups. The relative of the prevalences were estimated based on the number of groups devoted to a particular fetish, the number of individuals participating in the groups and the number of messages exchanged. Within the sample population (a great population of consenting adults online involved in sexual discussion), 12 percent indicated a fetish related to an "object associated with the body plus external event." So don't be shy with your true desires. Here at Scented Pansy we know just what you are looking for: kinky girls who are horny and waiting for your boner money. Spray it out all over her item that she sent you in the mail. It might get a little sticky with pussy grool in there but that is how you like it, right? She won't mind a little sprayed perfume on her most intimate garments. They are for your pleasure after all.
One of the most common types of panty sniffers involves dirty panties. In this fetish, panties or other intimate clothing that have previously been worn are eroticized. With the advent of the web, a "used panty" industry has sprung up to cater to this fetish, consisting primarily of women selling their used undergarments through independent websites or panty seller groups. Sellers tend to charge for the number of months for which the panties or other garment are worn, and prices generally increase with time worn. In Japan, this industry has a long-established brick-and-mortar presence, known as burusera shops. Outside Japan, such shops exist only on the internet and are generally run by individual women, as opposed to registered businesses. Pantyhose fetishism is a very common fetish involving women's dirty pantyhose.