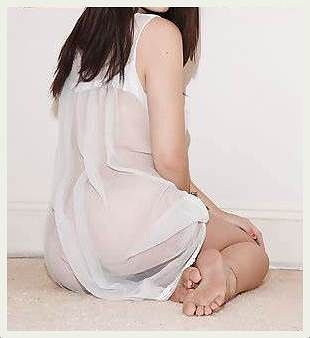 Summer of Eros
By CelticLover
I need to start calling my small flat in Detroit the "Eros Garden " rather than "Antheos Garden" apartments. Why? you ask. Because of all the erotic adventures that took place there this past summer. After meeting Kate and having some great times with her, which continue to this very day. I also spied a newly single woman who just moved in across the hall from my second floor flat. Karen...no joke...was her name, She was a tall gal, about 5'8" with an oh my, hourglass shape to drool over! Long brunette hair and brown eyes that were hidden by thick framed black glasses...her smile was bright and white...Legs that went on forever! She wore above the knee skirts daily to work. Karen looked, and come to find out, was the secretary type.
She worked as a paralegal at a law firm here in the city. I'd say early forties, never had children. We met soon after she moved in. I was coming home from visiting a friend in nearby Dearborn. Hey there, I said approaching her in our designated parking spots, hers next to mine. "I'm Jerry your neighbor across the hall, looks like you could use a hand with the grocery bags." I quip. "Oh, that would be very kind of you Jerry, I'm Karen by the way." she replies. "That trek up the stairs can reveal one's cardiovascular fitness," she notes. "Or lack thereof," I laughingly reply.
After helping her in with the bags we exchanged pleasantries briefly chatted a few minutes, and I exited. As her door closed and I entered the hallway, Kate pops out from behind her door. "I see you met the new girl Jerry," she says with a sly look on her face. "Yes," I reply. "Karen seems a nice addition to our complex," I say. As I moved to enter my apartment, Kate now whispering in my ear behind me says, "Jeff isn't home for several hours, he's taken the kids to his mother's place for dinner and a video night. Mind if I come in?" she says coyly. "Not at all baby," I reply shutting the door behind us.
"She's tall and voluptuous Jerry, unlike little ol' me," she notes ruefully. "Girrrrl! You are a dime!" I remark, eyeing her tiny form in her tight cutoffs and t-shirt with those perky nipples sitting, as Bob Seger sang, "way up firm & high!" "Kate you have been teasing me for months now!" I say raising an eyebrow. "When are we going to stop just masturbating to each other?" I say frustratingly. "I thought you liked it Jerry?" she says raising her voice in pitch. "I do little baby, but I want to fuck you so bad girl!" I exclaimed. "Oh Jerry, you know I can't do that!" she sighs. With resignation I state, "I know Kate."
"You want an iced tea?" I offer. "That would be nice," she says sitting on the couch. I go into the kitchen and fill two glasses with ice and tea, then join Kate in the living room for some chat. We caught up on our week, listening to each other's concerns. Maybe a few teas and a couple hours later, Kate says, "Jerry, I met and had lunch with Karen a few days after she moved in. She is a nice woman. I bet you could fuck her." Kate surprises me with her frankness. "Her ex was a lousy lover, at least that was what she told me." "Kate!" I interrupt. "No seriously!" she continues, "Us girls talk men and she asked about you the other day. She is horny. Been awhile for her. Not many good choices around here for us women."
"I think I could arrange a dinner if you would like." she continues unabated. "Girrrl!" "You are crazy!" I laugh. "No, I'm serious. You like her right? She's got a nice figure," she teases. "Well, yes," I reply. "So do you little sweetheart," I note playfully. "What kind of panties do you have on Kate?" I ask changing the subject. "Your favorite, sheer fullback bikini's!" she says excitedly. "Let me see," I insist. "Only if you show me yours," she replies coyly. As we both undressed, we kind of became familiar with the drill. I sniff her panties and wank as she pleasured herself. We both talked sexy as we got off mutually.
I didn't want to cross her barriers, but at the same time my cock ached for her. We had progressed from wanking in front of each other to manually stimulating each other to orgasm. I held her panties to my nose and inhaled her fragrance deeply. "Umm Kate!" I whispered. "You like my scent?" she inquires. "I do baby," my reply. My cock, now erect and excited. I watched as she lifted her t-shirt off and rubbed her clit with one hand and her nipple with another. I came in closer and sat beside her on the couch. I slowly jerked off as I watched the expressions of excitement on her face.
"I'm wet Jerry!" she panted. "I want to fuck you!" I cried. "No!" her quick reply. "At least let me taste off your finger," I insisted, knowing she would happily comply. She withdrew a couple very wet fingers and offered them to my lips. I licked them clean. "More baby," I urged. She lay back and spread herself wider and continued to rub, delving into her honey pot for more of her slick nectar. I lapped it up, slowly sucking her fingers clean. I knew this excited her even more as our sessions became more daring.
I took her leg on my lap as she went back to her needy clit, and rubbed my swollen cock against her shapely calf, kneading her foot in my hands. "He's so hard Jerry!" she coos. "I know baby, you have that effect on me beautiful," I answer. I took her ankles and started spreading them farther apart as I slid myself off the couch down to the floor on my knees. I pulled her forward to the edge of the cushion by sheer force of strength.
Her dripping pussy was just before my hungry gaze as I dove in face and tongue first. I began licking her delicious center first, then lapping her clit and sucking, circling with my mouth and tongue all of her goodness. No protest. No resistance. This is good I thought. Kate now moaning clutching the back of my head as I furiously pleasured her sweet pussy. "Ohhh!" she moaned. "Who's your daddy?" I manage between licks. "Jerry, Jerrrrry!" she groans. Waay too far gone now, my girl begins to convulse as my mouth brings her to ecstasy. Her tiny frame shook in orgasmic delight, as I continued tasting what her body was offering me. Kate's eyes rolled back as her torso arched. I could feel her legs twitch as I backed away and just watched in wonder at the female climax.
As she smoldered...I stood up. My cock was now aching from excitement, head glistening with precum. "Kate," I said, "Suck me off love." I offered my member to her mouth as she eagerly took it between her soft lips sitting on my couch. I watched her sucking, and licking up and down my shaft with her amazing tongue. "Ohhh! Baby!" I moaned in pleasure. Her delicate, small fingers massaged my balls as she tantalized my member to new heights. She took it into her mouth further now and I placed my hands on the back of her head and slowly moved in and out of her warm, wet mouth. Her lips gripped my shaft tightly as I became lost in a state of bliss. "Ahhh, Kate!" I moan her name over and over as I pump away. "Kateee!" "It feels so good!" "You, feel soo good baby!" I gasp. "I'm comingggg!" I blurt out as my cock released it's treasure into her waiting, willing mouth. Without hesitation, Kate drank it all down.
We fell back on the couch together in spent satisfaction. After a few minutes, I said..."I'm keeping these panties baby." "She said, they are for you Jerry." "You know, we went too far," she said. "I know Kate, it's my fault," I reply. "No, it is just what it is," she notes,quietly. "That was amazing Jerry, You made me feel so good!" she smiles, eyes sparkling. "You Kate had me going girl!" "Your mouth felt so good on my cock!" I say excitedly. "Our secret," she says looking me in the eye...."Our secret," I respond returning her gaze.
Lifting ourselves up, we put clothes back on sans her panties which I had earlier called dibs on. "I will head back home," she wistfully says. As I walk her to the door, I hold her to myself. She looks up as our eyes meet and we kiss. Our mouths parted and we tasted each other fully. Tongues entwined as we sucked on each other hard. We teased and licked each other for minutes before breaking free to breathe. "I must go now." she insisted. I caught a good whiff of her Chanel No 5 perfume as she left. I closed the door behind her and reveled in the lingering fragrance. That evening in bed, I would re-live our tryst in my mind as I sniffed and licked her glorious panties...to another amazing climax!
Part 2
An amazing summer ensued at the "Eros Gardens." My good friend Kate did indeed set up a dinner party with Karen and I & Her and Jeff. We all had a splendid time together. Jeff and Kate working through some marital difficulties, Kate insisting to me he was still seeing a woman on the sly. Hey, I was seeing his woman on the side too. It could have been true, or just her insecurities. I couldn't tell. None the less we enjoyed gathering for dinners, each of us taking turns to host our budding friendship. As the weeks went by something happened in the basement to change the dynamic.
Kate and I still had lunch together a few times a week and continued with our erotic sessions. Kate slipping in and out half dressed while her kids napped. Unknown to us was that Karen was now working four days from home remotely on her computer. She had spied Kate leaving a few times, and became curious even meeting us in the hallway one afternoon. "You two got something going here I see!" she said. "Oh no Karen," Kate says insistently. "We were just having lunch together like we do several times a week," she pleads. "Well, I want to be invited to lunch," Karen said. She looked at both of us, half dressed, hair mussed up. "Well sure Kate says," quickly entering her apartment and closing the door. I likewise do the same, quite embarrassed at getting caught by Karen.
Several evenings later unbeknownst to me, Kate follows me to the basement laundry at 1:00 am as I throw in a load. Something I often did as an insomniac. "Kate!" "What are you doing up right now?" I say startled by her sudden appearance. "I thought I'd do a load here too," she said smiling sheepishly. "You followed me didn't you?" I insist. "Yes, I did," she admitted, head down. Kate was a small slip of a girl. Hard not to like her. She was sexy as all get go. "You are out in your sheer nightie little girl," I said sternly. "You should know there are bad things that could happen to you."I scolded her. "I'm sorry daddy," she lets out. Well I swung open the washer door sideways and instructed her to put her laundry in. As she complied, I noticed she wasn't wearing any panties under the nightie as she bent forward to add laundry. My cock noticed too. I grew hard fast.
After dropping coins into the machine, I lifted the nightie and pulled her towards me. Our mouths locked, open, exploring each other passionately as my hands squeezed her ass cheeks tightly. "He's so hard daddy," she coos, as she reaches down and squeezes him in her small hands. I lift her onto the long steel folding table and start sucking on her small tits as she writhes beneath me in pleasure. "Oh daddy!" "You like my little titties," she squeals. "Daddy likes all of you baby," I answer. I move down, kissing her small tummy and belly button under the florescent lights of the wash room.
Both of us enraptured in the moment, now oblivious to our surroundings. I kissed just above her neatly trimmed, thin landing strip, making my way down to her waiting, open pussy. "Oh daddy, lick me!" she says in her little girl voice. "Yes baby," I answer as my tongue disappears into her delicious cunt, lapping her wet goodness. Minutes later as she was entering a state of ecstasy, Kate moans, "Ohhh Jerrry!" "Ohh, give it to me good lover!" "Lick mee!" Kate trembled and moaned as she shook, climaxing.
Just then, I felt a hand on my arm as Kate lay on the table quaking before me as I pleasured her pussy into the final moments of her orgasm. Startled, I raised up as I felt a hand grab my rock hard cock and stroke me from behind! Damn! I turned quickly to see Karen, who had entered while we were busy and joined in the twosome that now was a threesome! Kate looked up and quickly said..."We planned this a few days ago Jerry!" "A present to you love!" I turned and found a scantily clad Karen now before me. I quickly found her mouth on mine and we licked and tongued each other with Kate's cum on my lips and tongue. I lifted her nightie over and off of her as I took in her glorious body. Her tits were huge and gorgeous. I kissed them and sucked on her nipples.
Kate made her way off the table as Karen took her place. I found my place between her thighs and kissed her musky, damp, hairy pussy. Karen tasted good. I backed up after a moment. "Girls, I am way too excited to go forward right now." I explain. "Kate, this is your doing, I just know it! So you will get it first!" I said as I glanced at Karen and gave her a wink. "W-What do you mean?" said Kate. "Look at my dripping cock! I can't pleasure you both in this state!" I shouted. With that I took tiny Kate by the shoulders and opened an empty washer door and bent her over the machine. I saddled up behind her and placed both hands on her petite round ass cheeks spreading her good. I then quickly impaled her with my stiff rod and began to thrust into her with a piston driving motion.
"Ohhh! D-daddy!" she whelped. "You are fucking me?!" "Yes!" "Yes my little baby!" I groan. "Fucking you good!" I manage. Karen standing beside me now, offers her mouth on mine. As I pump away into Kate, Karen licks and sucks on my tongue. I could see her fingering her clit with her right hand. "Fuck meee!" "Ohh Jerry!" Kate squeals. I could not hold out any longer. My loins were on fire! I-Im cominggggg! With my shaft buried in her sweet tight pussy, it was all I could take! At that instant I pulled back on Kates hips fully inside her, and released a massive load into her waiting warmth! "Dammmmn!" I groaned.
We somehow managed to all laugh nervously. "I hope we don't get walked in on," I said quietly. "I've locked the door." Karen said assuredly. "Now our stud here has emptied himself Kate." Karen says. "I guess you got the prize," Karen laments. "No, ladies!" I interject. "There is plenty yet to go around from me!" "You see as I saw our situation develop before us...I knew I had to come quickly, to give sufficient time for a reloading." "Karen my dear, lay back that I may resume" I instruct...As Karen takes her position on the table, Kate shakily stands, come leaking out from her well fucked cunt. I began by diving straight into Karen's moist pussy to resume where I had started just a few minutes before.
Karen was sweet, her body voluptuous and curvy.
Those hips! I thought. "Mmm! I like Jerry!"
she moaned. I licked along both sides of her vulva, tasting her deliciousness. I found a rhythm, lapping, sucking beside her clit as I slipped a finger into her now slick pussy. "Jerry!" she sighed. As my mouth and finger worked her pudding, I asked, "What do you want baby?" "Ohh, make me come Jerry!" "Lick my pusssssy!" she groaned. As I furiously lapped all of her goodness, I paused as I felt her nearing a point of no return. I stopped and pecked on her thigh and kissed her navel.
Then turning to a watching Kate, I said to her..."Rub Karen's breasts while I pleasure her." Kate moved to Karen's side as she lay on the table and began caressing them. I resumed fingering her g-spot with my right hand, while running my left finger over her slick clit. "Oooo!" she moaned. Kate continued to massage her nipples and bent down to passionately kiss Karen. As they made out, I could feel my cock growing to full strength in spite of just having come only minutes before.
Watching these very different yet equally beautiful women pleasuring each other was bringing me to new heights of arousal. I licked at Karen's labia, sucking lightly on them, tasting her come as she and Kate moaned in ecstasy together. I could look up and see Kate now fingering herself as the two beauties licked and sucked each others tongues. Karen writhed beneath me in the throes of intense pleasure. Their moaning was increasing my own arousal as I furiously continued to focus on Karen. Her legs were now trembling. Her belly raising and falling, up and down. My tongue licking in rhythm her sensitive clit.
The girls break lips and I hear Karen cry out, "Ohhhhh!" As if a great dam had broke...Karen came! Hard! She shook, squirted, and shuddered for moments. I grabbed Kate and began kissing her passionately. My hands each had a woman's tit in it. My cock now aching again. I had Karen slide off the table, and I took her place, lying on my back. Karen then climbed on top and placed both legs beside me.
The two girls then guided Karen's pussy over my waiting, erect cock. I gasped as she lowered herself down on me. "Ahhh,baby!" I cried. Karen rocked forward as she began moving underneath me. I grabbed her ass cheeks firmly, as I could now thrust up into her tight pussy. Kate had come to my head and was now kissing me full on. I bucked up into Karen as she rode me in absolute abandon. I released a hand from Karen's ass to replace Kate's hand on her own pussy that she had been working furiously as we licked and sucked each other into ecstasy.
My balls were full again. Coming earlier had worked well for this situation. Kate released from my mouth to breathe as I pumped away into Karen. I whispered to Kate. "Suck her nipple and knead the other." She turned to comply, and I continued to finger Kate's dripping cunt from behind, as she spread her legs slightly to accommodate me. Karen now moaning in pleasure, Kate sighing blissfully, and me in absolute ecstasy! My now overly excited mind was in another dimension of delight. My cock inside of and pleasured by this beautiful Amazon as her dark main spilling over me. My left hand sliding over Kate's sopping wet clit. Each of us in total unison as we gave full pleasure to each other. All I could feel now was an intense and growing excitement like nothing I had ever experienced!
"I-I'm comingggg!" Karen yelled first. I can feel her pussy contract as she stops moving...my left hand full of Kate's pussy...is contracted on as she cries, biting on Karen's nipple and all I feel is my cock spasming and contracting in absolute ecstasy inside Karen. We all felt the intensity of the evening all at once and now after a rapturous climax to this amazing evening, we three felt together. The spent feeling after having given our all. We each looked from one to the other covered in each other's sweat and come. We laughed at our daring adventure. The girls had indeed surprised me with their plan. A gift I will never forget! We never finished our clothes that night, er rather morning...but I did manage two loads...