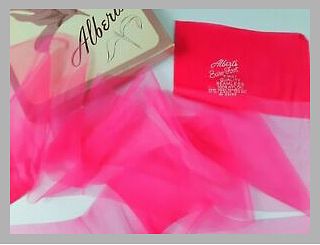 Meeting My Match
By CelticLover (Part 1)
Winter was now just five weeks away and finding myself injured and retired at an early age had proven to be quite boring. A former supervisor of mine had called just yesterday asking if I wanted to get back into the printing business. I had left off by telling him to give me a couple of days to mull it over. I poured some Laphroaig into my glass that I had just emptied. Lit a bowl of Squadron Leader in my pipe and sat back in my recliner sipping Scotch and contemplating my near future. Mark had offered me a position at Dawson Bros. Lithograph supervising their evening shift pre-press department while also looking after the newly opened pressroom's second shift.
 "You could use the extra cash Jerry." I noted to myself between puffs of billowy smoke. Been seven years now, I thought. Mark seemed eager to bring me on. We had worked twenty years together in the metropolitan D.C. area. His offer was more than I had ever made. 
Next morning I phoned Mark and accepted the position. Sitting in his office after the first week back in action we talked shop for a good hour or so. I had four women working at each computer station. The two pressman in the back of the shop were hard working young men who would prove to be assets to the company as well. I had a great group to work with it seemed. 
As the weeks wore on I felt more comfortable with my new co-workers. Jan was the old pro in the design department. She knew the clients style preferences best. I would also rely on her steady demeanor. The odd part was the staggered schedules everyone worked at the present time. I came in at 3:00pm. Left at 11:00 The press crew in back left at 7:00pm. Jan, Susan, and Lisa left at 9:00pm, leaving Sophia and me the only full eight hour employees on the evening shift. We spent two hours alone each weekday. Sophia was still learning the trade. She had told me she was the owners secretary initially and wanted to do more in the graphics end so he allowed her to move on.
Sophia Rossi was a beautiful Italian American woman, mid forties, long sandy blond hair that I suspected came from Clairol. Sophia wore nice clothes. Most Italian girls I knew growing up in an ethnic Italian neighborhood as a Scotch/Irish guy, had great fashion sense. Sophia sure did. Discreet but alluring heels showcased a pair of lovely nylon clad legs. Her body when she wasn't wearing a sweater was absolutely stunning. Ample bosom. She dressed classy and professionally. Rare in today's social climate. The male in me appreciated the sight of this beauty. Little did I know that we had something in common that I would later discover. 
We got on well together. Sophia didn't mind learning and I enjoyed teaching her the tricks of the trade I had learned over the years. When looking over a file or proofs on the light table I would get close enough to get a whiff of her YSL Libre perfume. Sophia smelled real nice too. I would go home and living alone would sign on to my favorite site Scented Pansy. I enjoyed talking to the sellers and ordering a panty as well as chatting about my secret fetish. No judgment in this community. I have been at it a few years now. Old habits are not easy to change. Anyway, I had a penchant for sniffing panties. It is like crack to a drug addict. Pussy and ass crack, that is!
On Friday I had a computer tech coming in to update our computers and more importantly keep the server room working in top shape. We took in massive files all day and evening, seven days a week. I sent everyone home Thursday evening with orders to report back Monday. Everybody liked the long weekend. I met Tom the tech guy early Friday and he basically went to work station to station, updating operating systems and installing the new antivirus software. I noticed Sophia's screen on and went over to shut it down. 
Hmm...Sophia left a couple tabs open. I wasn't used snooping into other's computers but, she had a couple of tabs at the bottom, I clicked and opened the first and it was a customer's web page. I closed it. Opening the second, I almost fell out of my chair...it was Scented Pansy! "Dammmmn!" I cried. Her avatar picture was right there. MadamS was her screen name. I looked further, Sophia was a demi-god seller! She had a few hundred reviews. "Dammmmn!" I muttered again. "What you hollering about Jerry?" Tom says as I quickly fumbled to close Sophia's computer down, not wanting the extra attention. "Oh!" "You know these careless gals in the dept. always leaving things unfinished." I answer. "I hear you!" Tom chuckles.
 "So, old friend, how you like being back in action?" he asks smiling. "A crew of hens...er girls," he said grinning. Tom and I went back a few decades and quite a few companies we worked at together. "You fucking any of them babies yet Jerry?" "No, but I'd do em' all if I could!" my grinning reply. "Yeah, I like that redhead Susan chick!" "I'd nail that!" "What a fat ass!" he says moving to the next station. We ate pizza delivery, caught up on how much things had changed over the years and finished the task at hand. After a long night we finally left around 1:30am.
That weekend I browsed SP and by Sunday I got up enough nerve and clicked on MadamS' chat and introduced myself. I flirted with her and clicked the follow button. I noticed as I signed in later on she had followed back. "Hi there!" she typed in my chat box. I could see the green dot by her avatar. "Hi Madam," "How's your evening?" I answered. After some banter, I clicked on a panty in her store and had her send it to a P.O. Box I had been using, before I had moved to my new place. Glad I didn't close that. I said to myself. Last thing I needed was to get busted by Sophia or MadamS...
After returning to work, I couldn't help noticing Sophia more intently. I thought about her and what she would smell like. I got hard just imagining her. I would soon find out. In a few days they would arrive. I got home Thursday with my package and opened the envelope with anticipation. Silky white nylon bikini's! "Damn!" I exclaimed excitedly. The card inside was sweet and had a pink lipstick imprint I drew to my own lips, kissing the impression she had made. I could smell the faint but familiar and intoxicating Libre that Sophia wore at work. I reclined on my bed and raised the panty to my face inhaling deeply. "Ahh!" "So nice!" I exclaimed. 
Visions of beautiful Sophia ran thru my head as I breathed in her feminine essence. I took my cock in hand as it had grown hard almost the moment I opened the silky delights. I stroked furiously as I imagined her in her tight skirt that she had wore today. Those legs! I thought as I huffed away. Her scent was taking me to further heights of passion. I licked the moist gusset, tasting her nectar that she had deposited there. "Oh Sophia!" I cried as my excitement grew stronger. I felt my climax coming as I took in all of her fragrance that I could. And with a groan my cock spasmed hard shooting my load over my arms and belly. I wiped myself down, resealed the baggie stuffing the panties in my nightstand. 
I quickly logged into SP and left a nice review...I also ordered another bikini panty, 48hr wear this time. I sent an Amazon GC over and went to bed for the night. Days would go by and we grew more friendly at work. I was so attracted to her now, I could really not hide it. I knew she felt the same as she now openly flirted with me. I received my second pair and devoured her panty candy intensely. We continued our chats after work well into the night, er mornings on SP. I wanted to tell her it was me, but I thought better of that. I noticed in her store she sold stockings. I clicked on her button to chat and asked what colors she had. "Any you like, I would have CL." she replies. "Pink" I ask. "Yes of course" she says. I ordered a 2-day wear and a silky Vanity Fair panty in pink also 2-day wear. Goodnight Madam I typed. Goodnight CL.
Next day at work started off with a meeting with upper management and after leaving there I spent most of the evening in my office helping a client to understand he had to send PDF files not Publisher files for printing purposes. My head was about to explode as I left my office frustrated when my eyes caught a glimpse of Sophia leaning over some proofs on the light table. Pink stockings and cream heels! "Daaaaaamn!" I mumbled in astonishment. I saddled up beside her brushing up against her black cashmere sweater, perfume filling me with desire. "Hi boss!" she says greeting me. "I haven't seen you all day." she notes glancing up from her work. "I've been occupied explaining things people are too stupid to know!" I said somewhat miffed. "Publisher files again?" she says laughing. "Yeah"I reply.
 "Girrrrl!" "You look so nice today!" I note sorta losing my composure. "Sorry, I go on...I mean you always look good, but those stockings!" "Oh my!" "You like stockings?" she casually says. "Like?" "Damn woman!" "On your killer legs?" "I'm stunned!" I reply. A smile crosses her face as we continue our conversation into lunch talking lingerie, fashion, stockings. I really like this woman, I noted to myself as we closed up for the evening. We both stepped out into the cold late Autumn air. It felt wonderful. Winter was almost here. I couldn't help staring at Sophia's ass as I wondered if my Pink VF's were under there.
Once home I logged into SP and chatted with MadamS. We talked sex and stockings..."You know CL, I wore your pink panties and stockings today at work." "I have one more day wearing them before mailing them to you." she informs me. After saying goodnight, I logged off and took out her last pair she sent to satisfy myself with. I relived my day thinking how gorgeous she looked. I came fast and hard! Walking into work the next day I saw my girl in a black dress with the same pink nylons on. Throughout the evening I couldn't take my eyes off her legs and spectacular ass. I could see the garter straps thru the chiffon dress. Black pumps highlighted her lovely calves encased in the sheer pink nylon fabric. Sophia had taken over my thoughts... 
 "C'mon Jerry get your mind on the work." I scold myself. We took our break and ate dinner, Chinese take-out that we split, and chatted some shop. I could see her stockings tops as she scooted between stations on her wheeled chair. I almost lost it right then at the sight. I know she saw me looking. I could swear she was deliberately teasing me. After several excruciating minutes of the leg show, and seeing her bare thighs as well as glimpses of pink panty gusset. I excused myself and stood up hard as a rock and made my way shakily to the men's room. I was trembling as I took a seat and furiously yanked one out. I exited the restroom and bolted to my office and shut the door. 
Finally, after an hour just before time to lock up, I said to myself..."Get a grip on yourself man." "She's just a girl." "You can handle yourself like a man." I finished up my paperwork, shut down my computer and just then Sophia knocked on my office door. "Come in!" I said. "Quittin' time boss!" Sophia said. "We leaving now?" she asks. "Yes!" I answered. Sophia was dressed in jeans and a sweatshirt standing before me. "Your clothes have changed Sophia." I note. "Well Jerry, I thought I might change into something less distracting!" she replies smiling broadly. "That obvious!" I say eyes down. "All night and yesterday you were ogling me!" she giggles. "Just like I planned it!" she notes playfully. 
Sophia hands me a manila envelope addressed to CL with my post office box on it. "It will save me the postage on this order." she continues. "Y-Your MadamS?" I stammered. "That's me...CL!" she laughs. "H-How did you know?" I asked stunned. "Well Jerry when you started a few weeks back you were up and down stairs with management. I needed a clients email address and you weren't here in your office. I saw your computer on and looked it up. You had a tab open and it was SP!" she says as I sat there speechless. "So, when the tech guy came in I left my screen on with the SP tab open." "You my dear found it!" "Seems we both share the same secret and fetish!" she says as I sat silent, stunned and in complete shock... (To Be Continued)