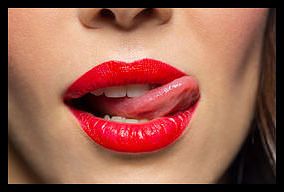 From A Buyer's Perspective
By CelticLover
From A Buyer's Perspective
I've been a panty buyer for about a year and a half now. Both here and at another site. No expert by any means. I really like both sites but SP is my favorite. The women of SP are really what make it special. The admins are great here too. No complaints on my end...Many of you ladies are on both sites as well, and I've done business with several of you.
Now there are some things that are of importance to me as a buyer, that I'd like to address...Most articles written are about the sellers unique position in panty sales and that is understandable. Sellers have concerns that are...probably...even more significant, especially in terms of verbal abuse, safety, price and payment integrity as well as scamming. No minimizing that at all.
As a high volume buyer I have a few issues that are of importance to me I'd like to address:
I have been ripped off a few times (On all sites)

I have a few out now that I have paid for and never received...even after contacting seller. Often getting NO response. That is just wrong.

Ordering, and with some, WAITING three or more weeks before receiving the panty. (overseas, I allow extra time, but rarely go outside USA) If it is more than a week...Let the buyer know that there will be a wait...Things do come up and that is understandable. From my many purchases I find some sellers are quick and on top of their business and others are routinely running slow...That can cause a buyer to move on...and I move on!

Which leads to another...more, touchy matter. A number of sellers and buyers develop a nice bond. One reason I enjoy this so much. I have had girls ask...Why do you buy from so many different girls? A personal but reasonable question. I'd like to try to explain that if I can. Now, I speak only for me, no other buyer. To make it as simple as I can...No two sellers are alike in what they offer. I could be satisfied with only one girl without a doubt...I did that initially and was completely happy and content...until she left for good. This is the longest part of this answer so bear with me...
I like specific things...fetishes, if you will...It is almost impossible to find a seller that will meet all my requirements. An example can give you an idea of what I mean...How many can you check off?
A) I want a panty wear
B) I want a custom video
C) I want a pussy pop
All sellers do not provide these services.
Now being MORE specific...
D) I want a nylon fullback panty
E) I want a video that shows face
F) I want a girl that talks sexy to me
G) I want to see occasionally a girl in stockings & garter belt in custom video
H) I want my fetishes listed above at a reasonable cost to me.
So when I've been asked why I buy from so many...and I have...Initially, I imagined how a Jr. High School girl must feel when called a slut...I'm a panty whore...Kind of what that question indicates. But I digress. Actually, it's because the many wonderful sellers we have here simply do not feel comfortable doing all of the things that I listed as important to me. I will name NO names here or ever.
One seller has a great scented panty...another has a mind blowing video, another doesn't show nudity...another NO FACE...another won't talk...So I diversify by going to sellers that fill my niche. I would NEVER insist a girl do anything she is not comfortable with. Also price is a consideration as well. Some sellers are more reasonable in pricing. Bundles do bring cost down. I try to bundle. I NEVER try to haggle a seller on price. Sellers have a right to set their own value. If I feel it is too high, I just move on to another. Isn't capitalism great?
Also I want to mention, and it is I'm sure rare...but I have recently had a seller send me a panty in an envelope with only one stamp on it....one....my postman would not deliver it. I was able to go to my post office & pay the difference to get it. I mentioned this to seller and bought from her again...guess what? Same thing...I had to go to post office again...No more purchases from her. If you need postage...raise the price to compensate. I drive a V-8 and have to go several miles ... the panty cost doubles for me. Now remember I'm coming from a buyer's perspective. I know seller's have their issues. But if we discuss maybe we can eliminate some if not all issues.
My last is a gripe, forgive me, but I buy many panties unseen - in other words I say to a seller, send me one - your choice. I get a few pairs a week. PLEASE put your screen name on a note in the panty bag. I have received several that I have no clue who they are from...Remember many sellers do not put their name or return address on envelope. Some, actually most put my name on there. It would make things easier.  I thought I would put some info out there on a buyer's perspective. Thanks to ALL of our great sellers her on Scented Pansy....You make my life a great deal happier, Thank you! -  CelticLover