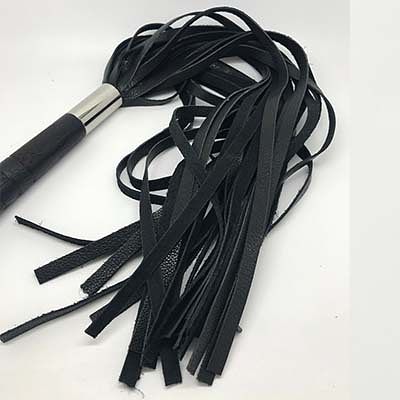 Bound For Love
By CelticLover
As summer faded here at "Eros Gardens," the trees were beginning to change colors as was the relationship between myself and my two "girls." Kate had begun to patch things up with Jeff over the last few months and our lunches and sexual encounters ceased as well. I was actually happy for them both. Karen and I drew closer and found a good chemistry together. Karen was still working from home on most days, so we spent time enjoying each others company often.
One thing I learned about Karen was her penchant for varying things up in the bedroom. She had gladly adopted my fetishes for vintage lingerie and stockings...surprisingly so. It was such a turn-on to see her just show up on any given day and be wearing garter belts as well as ff stockings, bullet bras, sheer nylon panties under her lovely outfits, in various colors, teasing me to no end! Now I was doing my level best to accommodate her on her fetishes. I have to admit that I was somewhat taken back when she began to share them with me. Ol' Jerry has been a most vanilla, straight-laced fella all my life. The kinkiest thing ever for me was the threesome we had in the basement laundry room a few months back. Things were about to change for me in the weeks after that, having met Karen. I really liked her and began to see a future with this beautiful woman. I knew she felt the same about me as we grew closer.
"It's Friday baby, get your favorite dish Karen, tomorrow is gym day for us both," I say excitedly. "I'm doing the eggplant parmesana myself," I mutter. "I'll have the calamari," she answers. Our waiter takes our orders and we relax with a bottle of Morellino di Scansano. "I love this place Jerry," she gushes. "Me too baby." my reply. "I'm surprised, being Scotch/Irish and all," she says smiling. "Hey, La Dolce Vita in Detroit is one of the best Italian restaurants anywhere in Michigan," I said. Karen DiGiovanni was used to Italian food, having a father who was from Italy and a mother who immigrated from Scotland. "Well baby, we are both half Scottish, but I think the good-looking half of you must have come from those roots in Tuscany," I said.
She looked beautiful tonight. Heck, she looked bella all the time. I thought. She had on a silky burgundy blouse and a cream colored wool skirt, matching off white heels...wearing her burgundy ff stockings. I could see her hold-ups and clips slightly through her skirt as she moved about. After a satisfying meal we headed home turning off Woodward Avenue in the direction of Eros Gardens. Slipping the key into my apartment we entered together. "I'm staying the night with you love," she said. "You want to retrieve anything from your place before we settle in?" I ask. "I think I have everything under my outfit I need," she teases.
We had a movie planned, A Star is Born with Lady Gaga and Bradley Cooper. I set up the streaming on the Screen and we kicked back for the duration. Karen I could see was into the flick deeply even though we had both watched it before. It was a favorite of hers so I quietly endured. My mind wandered back a few weeks as she told me one evening she liked being spanked and tied up. "I like sex to be gentle like you treat me, but I like rough too," she had said matter of factly. I was taken aback by that, not understanding how someone could be turned on by fear or pain. I also remembered vividly the few times she had bitten my shoulders during our encounters. I figured it must have been some childhood experience or maybe even abuse to want pain inflicted or to inflict onto others. But alas...I had thought to try out some things with her and I figured tonight might as well be as good as any.
"I love this song Jerry," she interjects into my thoughts. "I'll never love again," I reply. "Lady Gaga has some amazing pipes," I said. "Yes she does," she replies. I couldn't help noticing her gorgeous legs as she sat curled up beside me. Still wearing her skirt and stockings, I took the liberty to run my hands over her thighs delving under the skirt with a hand feeling her stocking tops and clips. I got as far as feeling the chuckle flesh before being shooed away. "Jerry! It's not quite over yet," she snips.
"I'm going to microwave some popcorn," I said quickly exiting the couch. Heading into the kitchen I put a bag in for 3 minutes, and slipped into the adjacent bedroom to retrieve some things I had ordered online. I laid each item on the dresser for easy retrieval and stuffed a few into my pants pockets. Returning to the couch we ate popcorn together as we finished our flick. Let the games begin, I thought as I felt a twinge in my crotch. As the credits started to roll, I clicked the remote button, turning off the TV.
Turning to Karen I began kissing her on her neck and cheek. Her perfume filled me with even more desire to have her. As we kissed, I ran my hand between her legs feeling her pussy thru her panties. "I have on your favorite sheer ones that match my bra and hose," she coos. I pulled her up from the couch to stand with me as we kissed and tasted each other with our tongues. "Mmm, I'm getting wet," she moans. I slide down the zipper on her skirt and it falls to the carpet. She steps out of it as I tightly grip her glorious ass cheeks with both hands.
Still kissing, I bite her lower lip somewhat hard. Karen winces, but returns my kisses aggressively. Breaking free, I spin her around as I kiss her cheek and unbutton her blouse. Removing it I continue kissing, tasting her lovely neck, then I somewhat bite down on her shoulder. Karen let's out a moan as I run my hands over her sexy body. "I love your bullet bra baby," I exclaim, twisting down on her nipples, as she let's out a wimper. I remove a blindfold from my pocket and place it tightly over her eyes. Karen surprised by the unexpected, says "Whaaat?" I then grab her long dark mane and pull back on it as I say..."You are going to be all mine tonight!"
I lead her to a chair in the dining area and bend her over the front of it. I reach in my other pocket and pull out a pair of handcuffs to secure her to the rungs of the chair I had draped her over, then quickly I took a gag out and secured it around her mouth. Now blind and silent, I say confidently, "I will have my way with you tonight! She squirmed and mumbled a bit but settled down after a few moments. I went into the bedroom and undressed myself and retrieved the new leather flogger I had just bought. Along side were four padded restraints with chains. I took my time hooking each up to the bedposts for when I was done in the dining area. The stage was now set for the evening.
As I returned I eyed my restrained girl from every angle. I loved the view from behind, as I viewed her ass crack thru the sheer transparent nylon. I unhooked the clasp on her bra as I removed it, revealing her magnificent breasts. Bending forward I lightly bit down on her other shoulder. I removed the gag, and she said, "Oh Jerry!" "A-Are you going to hurt me?" "That was the idea baby!" I reply. I attached the nipple clamps I had laid out. She let out a cry as they clamped on each nipple. "You yourself told me you like a little pain in your lovemaking," I respond. "Well, not too much!" she pleads. "Oh, I'll gauge that dear," I say laughing. "You want?...oh what did I read...a safe word baby?" "Like, say...popcorn? You say popcorn and I back off, good?" I ask. "O-Okay," she answers. I reach down and fondle her ass cheeks thru the panties. "Nice ass baby," I said. I hooked my thumbs into the panty top and peeled them down her legs and off her sexy feet.
I placed the gusset to my nose and inhaled her wet scent deeply. "Ahhh!" I moaned "Soo nice!" I said. I licked her moisture from the crotch and then wrapped them around my cock as I grew even harder. Picking up from the table the leather flogger I had just brought in, I eyed her delicate ass cheeks. I dangled the leather strips over her buttocks allowing to guess what would come next. "You been a naughty girl haven't you?" I coolly ask. "W-What are you doing Jerry?" she nervously inquires. I remove the blindfold as she remains cuffed to the chair. Karen sees me naked aroused with the black leather flogger in my hands.
I'm going to spank the bad girl for her naughtiness! I say as I move to her rear. I slowly, lightly bring the straps against her left cheek and then her right. Then I apply just a tad more to each cheek, on the fourth time she whelps a bit. I continued a little more as her cheeks reddened. I then unhooked the cuffs totally freeing her. As she stood up I asked if I did it right. She gave me a sly grin and said, "Jerry, you shocked me! I never thought you would do anything like that!" she says. "And I am excited!" "You had me frightened at first, not knowing your intent. But, I love it!" she said throwing her arms around me.
We kissed and tongued each other for minutes before I took out the blindfold, placed it back on her again and whispered, I have one more surprise for you. I then led her into the bedroom and placed her on her back in the middle of the bed. I then attached all four restraints on her arms and legs and left the bedroom, only to return with the flogger in hand. I brought it down carefully over her upper thighs until the both were pinkish. Then her belly, and lastly her breasts. "Ohhh! Jerry!" she cried. "I am so excited! Fuck me baby!" she pleaded.
Still blindfolded, I lay on top and kissed her lips and cheeks. I kissed up and down her restrained arms, licking her luscious armpits. Karen left stubble on her underarms because she knew I like it like that. I enjoyed her taste immensely. I sucked on each nipple after removing the clamps as she squirmed with delight. Her skin and curvaceous figure thrilled me enormously. Seeing her lay helpless before me excited me in a way hitherto unknown to me. I positioned myself in between her thighs to gain access to her luscious, delicious pussy. I had left just enough slack in the restraints for her to bend her knees slightly.
I started kissing just above her pubic mound, Slowly, I savored her body. Her scent and aroma was a powerful aphrodisiac. My cock twitched in excitement. I loved how she cared for herself. Karen always had well combed shiny, clean hair, perfectly manicured fingers and toes, painted my favorite color on her...red! As I looked down on this gorgeous woman I appreciated her tidy nature. My face now inches from her center I admired her well trimmed landing strip of dark hair, even as I began kissing her vulva and working my way to her custard filled center.
"Oooo!" "Jerry!" "Right there love!" she shouted. I lapped her delicate clit while running a finger into her well-lubricated pussy. "Ohhhh!" she cried as I massaged her g-spot and sucked gently on her pearl, alternating speed, licks, and sucks on her now writhing cunt. Karen's hips were gyrating as I pleasured her into her climax. I could look up and see the flushing on her cheeks as she ran her tongue across her lips in the throes of passion
"Come for me baby!" I cried. "Do you like?" I teased. "Yesss!" she replied excitedly. I would bring her close to the edge and then abruptly stop. "Jerrry!" "Please!" "Don't stop!" she begged. Three times I did just that as she pleaded. "Oh! Let me come!" "Pleeze!" she cried loudly! I furiously buried my face, now covered in her wetness, into her and would lick rhythmically until her dam would break. Suddenly her back arched, legs shaking uncontrollably, tummy contracting in waves of pleasure as her cunt contracted on my finger as I digitally fucked her. Karen cried and grunted as her body shook from her massive climax.
After a moment, I backed up looking down on her feminine frame as she twitched in orgasmic delight. I would free her ankles but not yet her hands. I looked down at my aching cock, now glistening with my own wetness, and would not waste any time fucking her. I was too over stimulated from our exciting evening. Quickly, I lowered myself over my still red hot woman and guided myself into her slick, warm, waiting pussy. "Ohhh!" I moaned deeply as I fully entered her spectacular body. I immediately began thrusting myself into her sweet pudding with an intensity rarely experienced.
"Oh baby, you feel so good inside!" I cried. In and out I pumped away, my pleasure mounted as I thrust away. I kissed her neck as our motion continued to advance to apogee. "Fuck me Jerry!" she begged. "Oh! Fuck meee!" I could only oblige the little girl, as I slid my shaft into her with a driving force. Her legs now wrapped around me moving in time to my thrusting. "Ohhh!" we both managed to cry together. My mind now entering a state of total ecstasy. I could feel myself on the brink. I moved in and out of her and took a nipple in my mouth. Karen began bucking underneath me as I pumped and sucked. My cock was about to explode as I felt her contract and shake beneath me. I could not hold out and as we groaned together we climaxed together! I stopped fully inside of her as my cock spasmed and released a massive load of milky treasure into her now pulsating pussy!
We lay still for a few minutes as I softened inside of her warmth. Rolling slowly off I undid the shackles from her and we lay together savoring an amazing night. We both fell asleep in each others arms and slept well into the morning. Slowly waking up, I felt the need to pee, but my arms and legs were...shackled to the very posts hers were last night. I heard a laugh and looking up, Karen stood before me flogger in hand. "Payback's a bitch!" she laughed. "Oh No! Karen! Please!" I pleaded. She again laughed, this time rather heartily. "Popcorn!" I cried. She quickly untied me and laughingly said, "Breakfast is ready Jerry!" "Had you going, didn't I?"